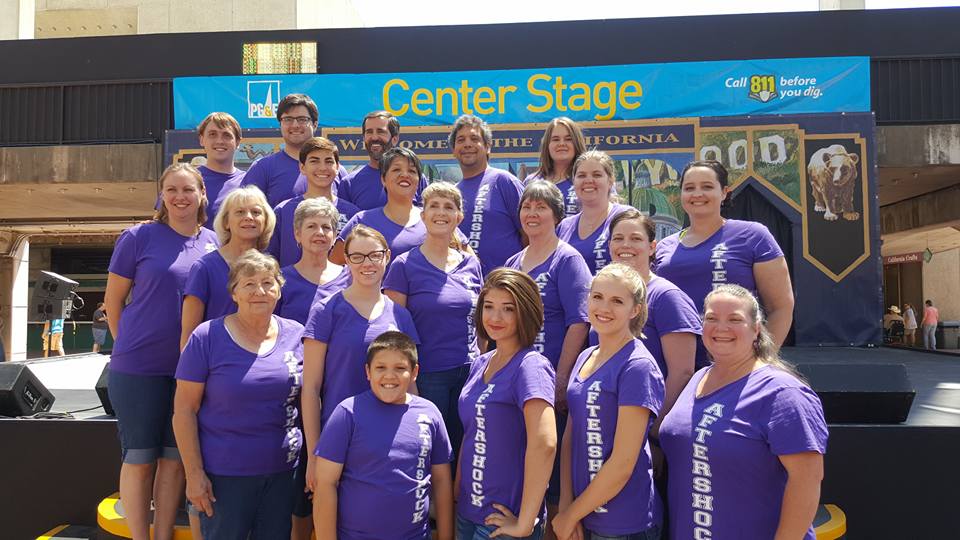 Aftershock Clogging Team, under the Direction of Kellee Ramirez (Hanzel), has been together for over 20 years. Team members travel from all parts of Northern California to Sacramento, CA for practice. Currently the team consists of 34+ dancers ranging in age from 8 to over 70. Their love of clogging and the friendships they have made are what keeps them together and having FUN.
---
DOUG CHIN CLOGGING CLASSIC - January 12, 2019
Click Here for Location and Registration Information
RECREATIONAL CLOGGING CLASSES in West Sacramento, CA
For clogging class Information: AFTERSHOCK EMAIL ADDRESS
Recreational Clogging Classes in West Sacramento Beginner through Advanced Levels
Wednesday Evenings from 6pm to 9pm at the Sacramento Performing Arts Company (in West Sacramento)
Find out where you can see Aftershock perform LIVE.
Click Here for Event information
Check out our entire website to learn more about us, check out what's new or just to see what we have been up to.
Classes held at the Sacramento Performing Arts Company
---
this site was created by Kellee Ramirez if you have any questions or suggestions please email her at aftershockcloggers@gmail.com - updated 12/19/18